Annual Pink Party
at The Bridge Church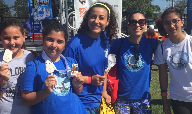 Forza Stefano was present at the Pembroke Falls Club House! Thank you to the Moscoso Real Estate Group for always counting us in your great events. The first Ice Cream Social of the year. Stefano always loved volunteering serving ice cream. This time his sisters and cousins followed his steps!
We love to raise awareness, get the message out and be able to give back!
Thanks to all who came, donate and had fun with us!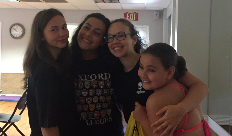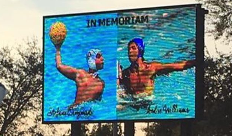 56 teams in four different age groups. Club teams from Canada, Hungary, Russia, Italy, Germany, Slovakia, Israel, Puerto Rico, Trinidad and Tobago, Georgia and USA have participated in different editions of our tournament. That is a great opportunity for young athletes to not only compete against but, also, interact with their counterparts from other countries.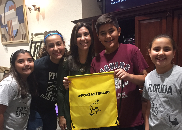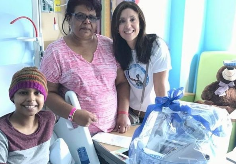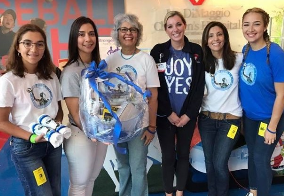 Our first event!!! Being held in the Pembroke Fall clubhouse where Stefano grew up swimming in!
The turkey trot 2016 was such a great time. Thank you The Moscoso group for helping us spread our message and thank you to everyone who came out and supported the foundation.
We had a blast running this morning with everyone for The Forza Stefano Charitable Foundation!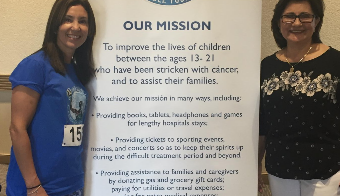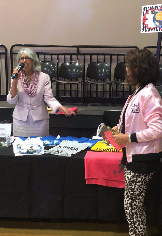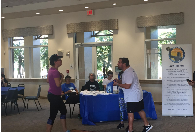 A big thank you to all our generous sponsors! One sweet 17 year old girl was very happy to receive a basket full of goodies! Her wishlist was: #rosegoldiphonewatch #pandorabracelet #forever21giftcard #makeup and #forzastefano T-shirts.
We could not have done it without you! Thank you for helping us make the lifes of a teen with cancer better!
Our second time participating in this great event!!!
Being held in the Pembroke Fall clubhouse where Stefano grew up swimming in!
The turkey trot 2017 was a great sucess.
Thank you The Moscoso group for helping us spread our message and thank you to everyone who came out to support the foundation.
Go The Forza Stefano Charitable Foundation!
15th South Florida
International Tournament
SFWP Honoring
Stefano Dioguardi and Andre Williams.
The Women's Ministry at The Bridge
Church presented the 3rd Annual Pink Party -
Women's Expo and Forza Stefano
Charitable Foundation was there to support
the event and spread the word about our
mission.
Ice Cream Social
at Pembroke Falls
What a success it was the Tour de Broward 2017, the first time for Forza Stefano Charitable Foundation to participate but we are sure not the last. Thank you to Elina Goldenberg for creating the #forzastefanoteam our donation for JDCH reached $400 and in total for the 19 members of the team the donation amount was $550. We are grateful to our sponsors who make this donations possible.
Stefano was treated at the JDCH and he always received the best care and tons of love. We want to make sure others teens with cancer patients have the same opportunities.
Forza Stefano Puravidas are like no others.
These stylish bracelets were created to celebrate the simple things in life—or "Pura Vida," as Costa Ricans would call it. Translating to "pure life" in Spanish, "Pura Vida" is more than just a saying. It's a lifestyle. One that's all about enjoying life's little pleasures, slowing things down and living life to the fullest.
Purchasing a Forza Stefano Puravida doesn't just help a teen fighting cancer but also makes you a part of something bigger.
To purchase DM Us through Instagram or Facebook @Forzastefano
Here are some of our supporters showing off their New Forza Stefano Puravida!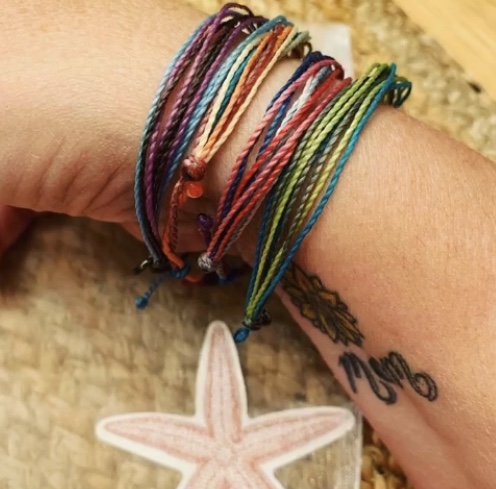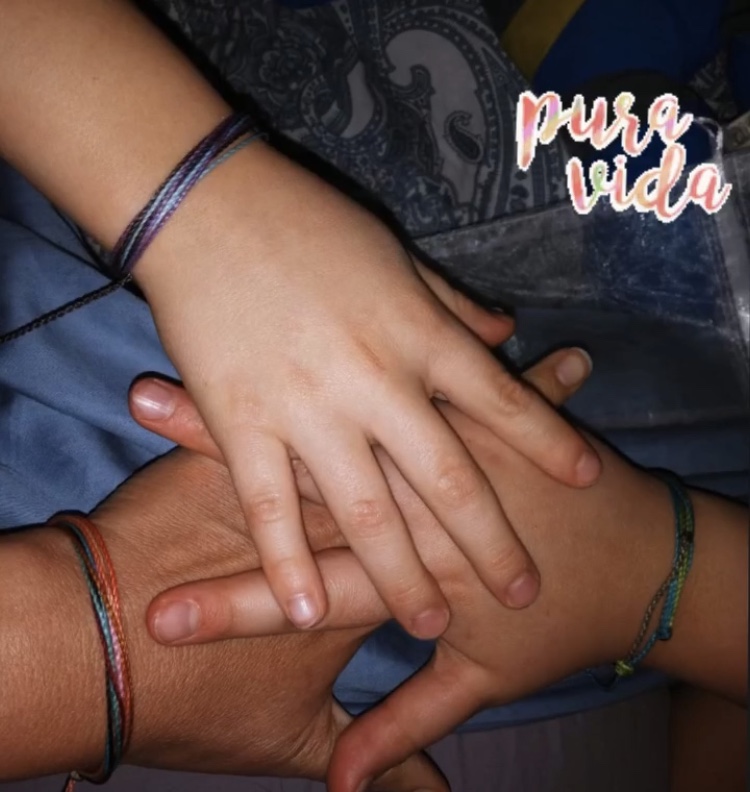 Forza Stefano Health Drive was on Saturday, September 19th. The Drop off donations time slot ranged from 10 AM to 2 PM.
We were located in 18459 Pines Blvd. Pembroke Pines 33029 (UPS store)
All donations will be packed and distributed by Forza Foundation to Joe D Maggio Children Hospital patients and families.
*Volunteer hours will be credited*
Holiday Teen Gift Drive 2020
With the holidays approaching many teens are spending it in the hospital having treatment. Forza Stefano Charitable Foundation has decided to create a Holiday Gift Drive to give these teens something to smile about.
We will be collecting donations on December 5th & 12th from 10 am to 3 pm and will be collecting board games and gift cards.
Anything is appreciated during these challenging times.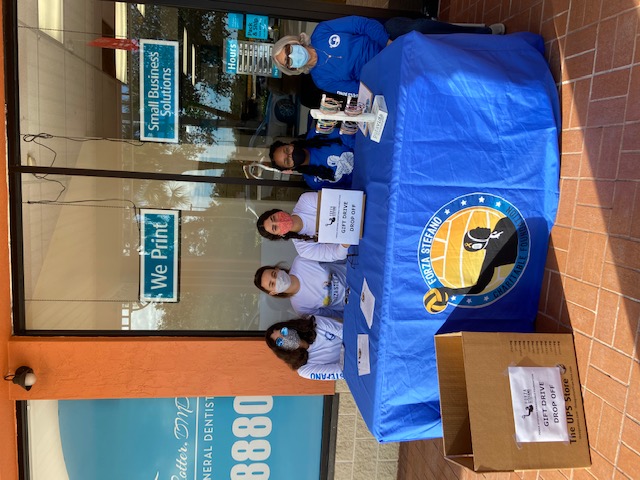 We are so grateful to our medical workers at JoeDiMaggio that have been working day in and day out during the pandemic. We wanted to surprise them with a delicious hot lunch. Thanks to Enticing Corporation and Valery SwimWear for all your support! Enjoy this video and be a part of this special day🙏🏼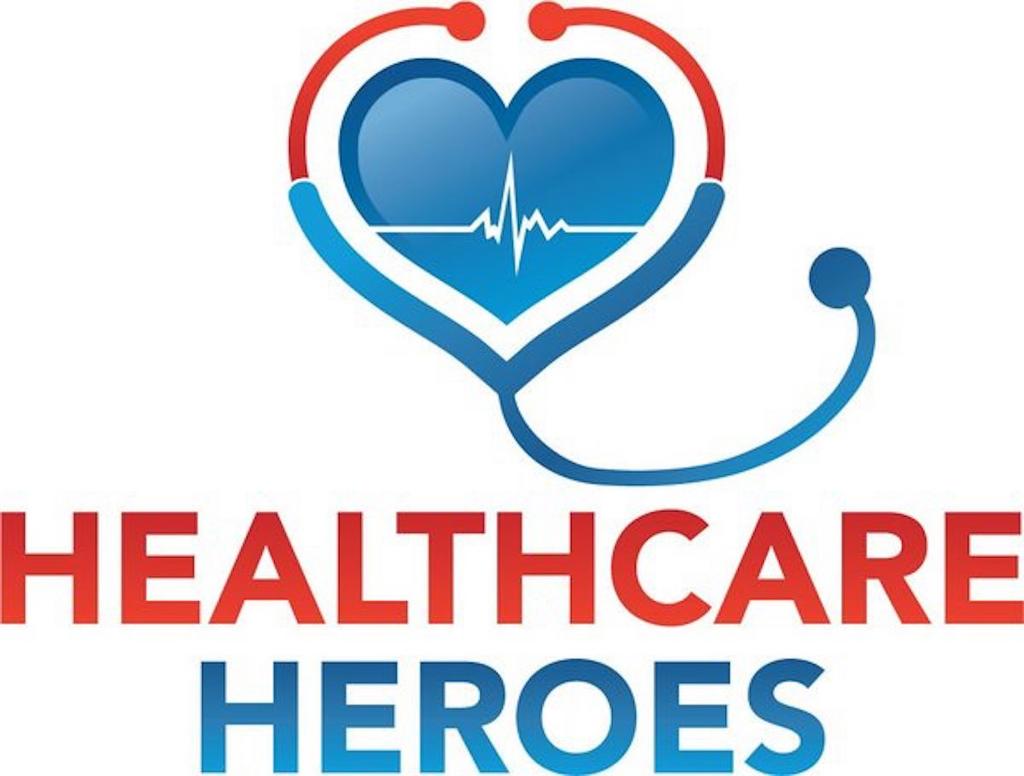 Forza Stefano Delivers Lunch to Front Line Heroes
September is #childcancerawarenessmonth but for #forzastefanocharitablefoundation is year round💪🏻💪🏻 thanks to all your support and donations we were able to give @santispicker @mjotoya the #ipadpro he wanted and #earphones🎧 to ease he's lengthy treatments at @childrenmiami hosp. Keep on donating so that we can keep up making a teen feel better when they most need it🙏🏻🙏🏻
Childhood Awareness Month- Sept. 2021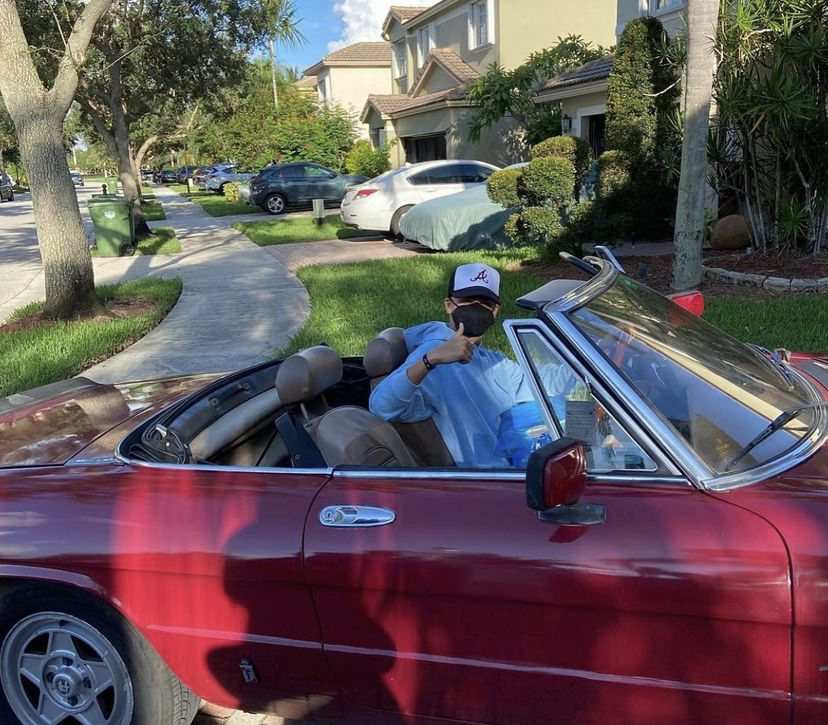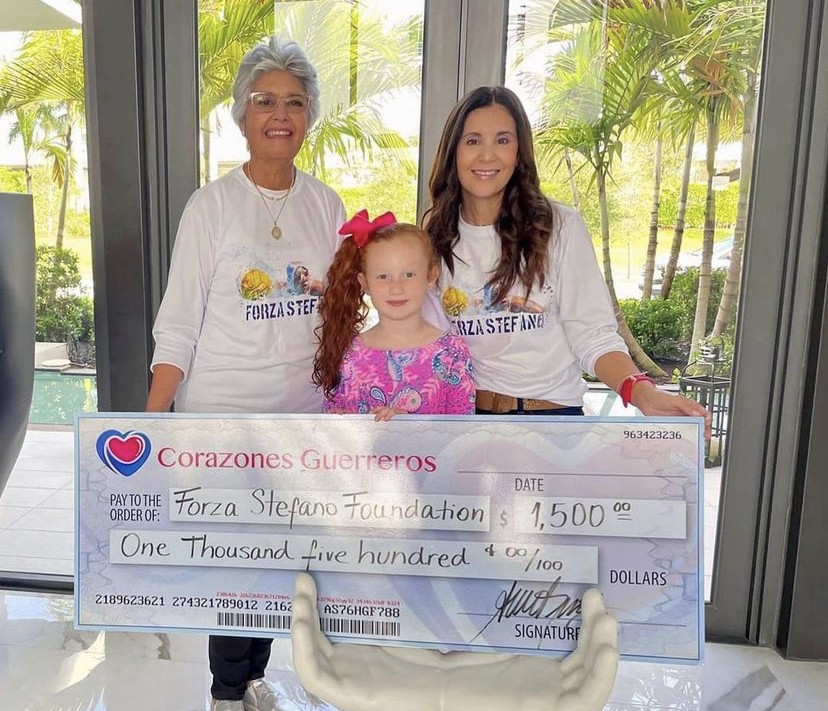 THANK YOU🙏🏻🙏🏻🙏🏻 @ natydenegri
So happy to find warrior and altruistic hearts like those of the women behind the @forzastefano ❤️💪 Foundation and to be able to join their cause to help Miami's teenagers with cancer.
Together with @corazonesguerreros, @nelsonbus, and even my princess Nicole with their savings, we made a small donation that will be the first of many actions with this incredible foundation! 💖
#solidarity #altruism #historiasdeamor #cancersurvivor #adolescentesconcancer #fundacion #corazonesguerreros #altruism #cancerawareness #cancerawarenessmonth #givelove #donation #kidstvshow #helphumanitarian #helpprojimo
Donations from Naty Denegri
Getting ready to deliver wonderful toys for the oncology teen rooms from @jdchospital and #hospitaljmdelosrios in Venezuela🙏🏻🙏🏻. We are so thankful for @hasbro for this amazing donation and for @corazonesguerreros for helping us get it🙏🏻🙏🏻 a teen with cancer is still a teen that wants to have fun and enjoy games with friends that visit at the hospital…#forzateenswithcancer #stefanodioguardi #forzastefanocharitablefoundation #teencancer#wishlist #oncologyteenroom#battleship #monopoly #connect4 #simon#jenga #bopit
Donating Board Games from Hasbro & Delivering Wish Lists To JoeDimaggio Children's Hospital